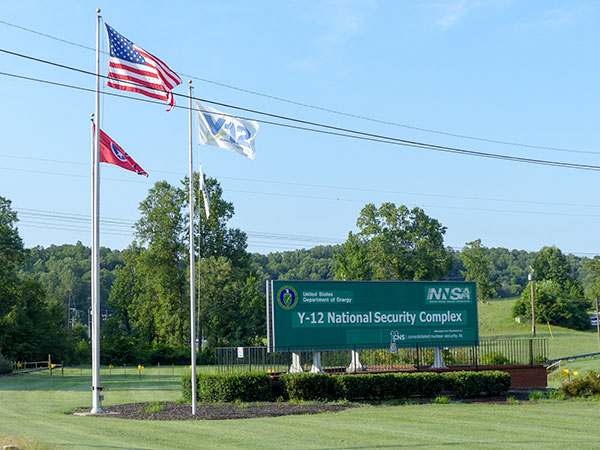 Federal health and safety officials are evaluating another class of Y-12 employees for a workers compensation program that involves certain illnesses and work at sites that are affiliated with the U.S. Department of Energy.
The petition being evaluated now could include all laborers who fabricated or processed uranium between January 1, 1977, and December 31, 1994, in any area at Y-12. The petition was received November 1 and qualified for evaluation on March 25.
The rest of this story, which you will find only on Oak Ridge Today, is available if you are a member: a subscriber, advertiser, or recent contributor to Oak Ridge Today. 
Already a member? Great! Thank you! Sign in here.
Not a member? No problem! Subscribe here:
Basic
Pro
Temporary
If you prefer to send a check, you may do so by mailing one to:
Oak Ridge Today
P.O. Box 6064
Oak Ridge, TN 37831
Note: Most news stories on Oak Ridge Today are free, brought to you by Oak Ridge Today with help from our advertisers, sponsors, and subscribers. Some are considered premium content. This story is premium content. Premium content can include in-depth, investigative, and exclusive stories.