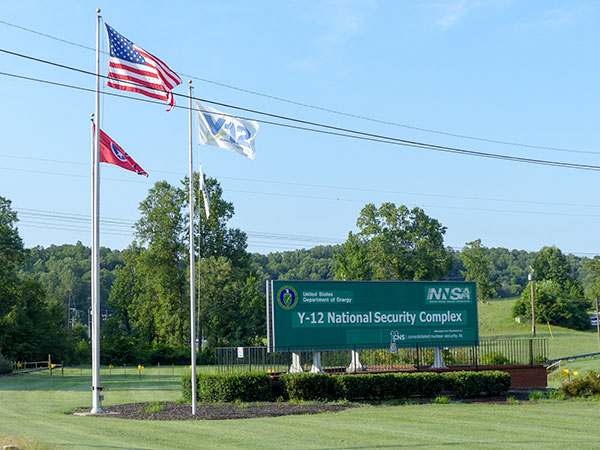 The Y-12 National Security Complex has deployed a system to counter unauthorized drones. Y-12 produces parts for nuclear weapons and stores highly enriched uranium, among other guarded national security missions.
Oak Ridge Today reported in November 2018 that Y-12 was one of four sites housing special nuclear materials where the National Nuclear Security Administration was deploying systems to counter drones. Deployed by the Office of Defense Nuclear Security, the systems have the capability to detect, identify, track, and intercept unsanctioned and suspicious drones, the NNSA said in 2018. At that time, one system had already been deployed at Los Alamos National Laboratory in New Mexico.
The NNSA announced in a press release Monday that the system to counter unauthorized drones had been deployed at Y-12. The Y-12 system is intended to detect, identify, and track potentially malicious threats posed by drones, the NNSA said.
"The National Nuclear Security Administration Production Office (NPO) is announcing this deployment and the airspace restriction to the public to minimize the threat of unauthorized UAS (unmanned aircraft system) flights over Y-12," said Teresa Robbins, NPO manager. "This will enhance our ability to effectively protect this vital national security facility."
[Read more…]