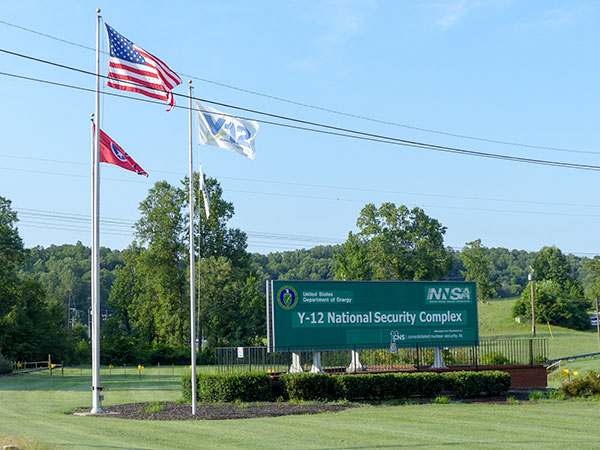 A new class of Y-12 employees could be added to a federal worker compensation program based on exposure to radiation from thorium metal parts and plutonium-241 isotopes between 1958 and 1976, health officials said.
The worker compensation program involves certain illnesses and work at sites like Y-12 that are affiliated with the U.S. Department of Energy.
The program is a result of the Energy Employees Occupational Illness Compensation Program Act, which was enacted in October 2000. The act includes what is known as the Special Exposure Cohort. The new class of Y-12 employees could be part of that Special Exposure Cohort.
That designation would allow eligible claimants to be compensated without the complete reconstruction of a radiation dose or a determination of the probable cause. A covered employee would have to have at least one of 22 specified cancers.
The class of employees being evaluated now would have worked at Y-12 between January 1, 1958, through December 31, 1976, when Y-12 was manufacturing nuclear weapons components during the Cold War. The employees would have had an aggregate total of at least 250 work days, according to a notice published in the Federal Register this month. The class could change, however, based upon the evaluation.
The rest of this story, which you will find only on Oak Ridge Today, is available if you are a member: a subscriber, advertiser, or recent contributor to Oak Ridge Today. 
Already a member? Great! Thank you! Sign in here.
Not a member? No problem! Subscribe here:
Basic
Pro
Temporary
If you prefer to send a check, you may do so by mailing one to:
Oak Ridge Today
P.O. Box 6064
Oak Ridge, TN 37831
Note: Most news stories on Oak Ridge Today are free, brought to you by Oak Ridge Today with help from our advertisers, sponsors, and subscribers. Some are considered premium content. This story is premium content. Premium content can include in-depth, investigative, and exclusive stories.