The proposed Lithium Processing Facility at the Y-12 National Security Complex could cost between $955 million and $1.65 billion, and it could be completed in 2031, the National Nuclear Security Administration said Thursday.
The Lithium Processing Facility could be built where the former Biology Complex is located on the east side of Y-12. That's the NNSA's preferred site. The Biology Complex is being prepared for demolition by the U.S. Department of Energy's Office of Environmental Management.
On Thursday, the NNSA, which is part of the U.S. Department of Energy, said it had approved the conceptual design and cost range for the proposed 134,000-square-foot Lithium Processing Facility.
The facility will replace Y-12's current lithium processing operations, which are located in a World War II-era building. That building, Building 9204-2, or Beta 2, has had materials fall from the ceiling, including chunks of concrete that reportedly weighed up to 200 pounds. The falling materials and concerns about worker safety have been cited by federal officials during congressional hearings in Washington, D.C.
"We must modernize the nuclear security enterprise to meet an increasingly dangerous and dynamic environment," Lisa E. Gordon-Hagerty, DOE under secretary for nuclear security and NNSA administrator, said in Thursday's announcement. "NNSA needs modern lithium infrastructure to maintain the nuclear deterrent, and LPF will ensure a vital capability for decades to come with increased processing efficiencies and reduced operating costs."
Building 9204-2, where the lithium work occurs now, is located within the Y-12 Protected Area on the west side of the nuclear weapons plant. Maintenance issues with the building include concrete repairs, upgrades and replacements of humidity control systems, upgrades to electrical systems and fire safety systems, and improvements to process equipment.
Until Building 9204-2 is replaced with the new facility, Y-12 and the NNSA will continue to make necessary improvements to Building 9204-2, NNSA spokesperson Steven Wyatt said in 2018.
Lithium is a non-nuclear alkali metal. NNSA said it uses one of lithium's isotopes, lithium-6, for tritium production and weapon life extension programs.
In April 2019, Oak Ridge Today reported that the new lithium processing facility was a priority for the NNSA right behind the number one priorities: the production of plutonium pits at the Savannah River Site in South Carolina and Los Alamos National Laboratory in New Mexico, and uranium processing at the Uranium Processing Facility, which is now under construction at Y-12.
The NNSA had already approved the need for the new lithium facility, and they had said it could be built on the east side of the 811-acre plant, possibly where the Biology Complex is now. Approving the mission need is what is known as Critical Decision-0, the first of five critical decisions. The project's conceptual design, cost, and schedule range, among other things, were evaluated in Critical Decision-1.
Y-12 was built to enrich uranium for the world's first atomic weapons as part of the top-secret Manhattan Project during World War II. Today, Y-12's missions include work on nuclear weapons, retrieving and storing nuclear materials, and helping to provide fuel for the nation's naval reactors. There are efforts under way to modernize its facilities, including by building the Uranium Processing Facility, or UPF.
The NNSA is the part of the U.S. Department of Energy that maintains the nation's nuclear weapons stockpile, works on nuclear nonproliferation, and provides fuel for the nation's naval nuclear reactors.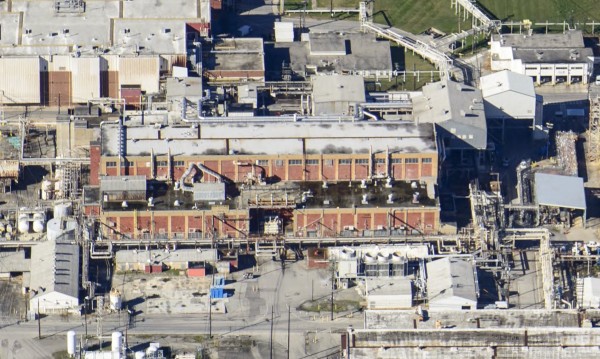 More information will be added as it becomes available.
You can contact John Huotari, owner and publisher of Oak Ridge Today, at (865) 951-9692 or [email protected]

Most news stories on Oak Ridge Today are free, brought to you by Oak Ridge Today with help from our advertisers, sponsors, and subscribers. This is a free story. Thank you to our advertisers, sponsors, and subscribers. You can see what we cover here.
---
Do you appreciate this story or our work in general? If so, please consider a monthly subscription to Oak Ridge Today. See our Subscribe page here. Thank you for reading Oak Ridge Today.
We also accept donations. You can donate here.
Copyright 2021 Oak Ridge Today. All rights reserved. This material may not be published, broadcast, rewritten, or redistributed.